15 Bible Verses on Thankfulness
Read through these Bible verses on thankfulness to fall more in love with God and cultivate a deeper heart of joy and gratitude.
1. "Give thanks in all circumstances; for this is God's will for you in Christ Jesus." – 1 Thessalonians 5:18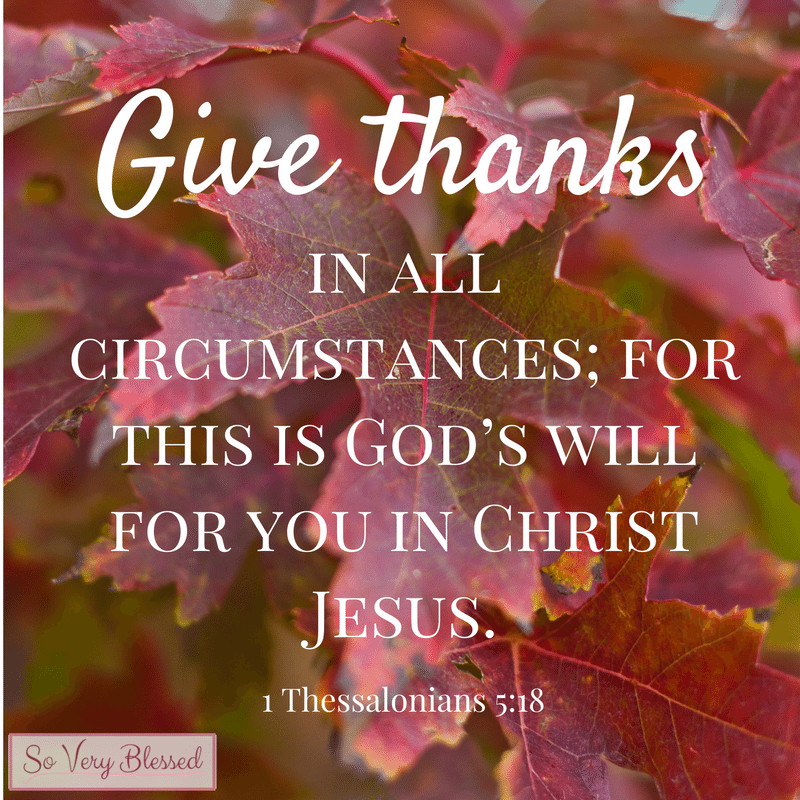 2. "For everything God created is good, and nothing is to be rejected if it is received with thanksgiving…" – 1 Timothy 4:4
3. "All this is for your benefit, so that the grace that is reaching more and more people may cause thanksgiving to overflow to the glory of God." – 2 Corinthians 4:15
4. "You will be enriched in every way so that you can be generous on every occasion, and through us your generosity will result in thanksgiving to God." – 2 Corinthians 9:11
5."And whatever you do, whether in word or deed, do it all in the name of the Lord Jesus, giving thanks to God the Father through him." – Colossians 3:17

6. "Devote yourselves to prayer, being watchful and thankful." – Colossians 4:2 
7. "…always giving thanks to God the Father for everything, in the name of our Lord Jesus Christ." – Ephesians 5:20
8. "Give praise to the Lord, proclaim his name; make known among the nations what he has done, and proclaim that his name is exalted." – Isaiah 12:4
9. "I always thank my God as I remember you in my prayers." – Philemon 1:4
10. "Do not be anxious about anything, but in every situation, by prayer and petition, with thanksgiving, present your requests to God." – Philippians 4:6
11. "The Lord is my strength and my shield; my heart trusts in him, and he helps me. My heart leaps for joy, and with my song I praise him." – Psalm 28:7
12. "I will extol the Lord at all times; his praise will always be on my lips." – Psalm 34:1
13. "Let us come before him with thanksgiving and extol him with music and song." – Psalm 95:2
14. "Enter his gates with thanksgiving and his courts with praise; give thanks to him and praise his name." – Psalm 100:4
15. "Give thanks to the Lord, for he is good; his love endures forever." – Psalm 107:1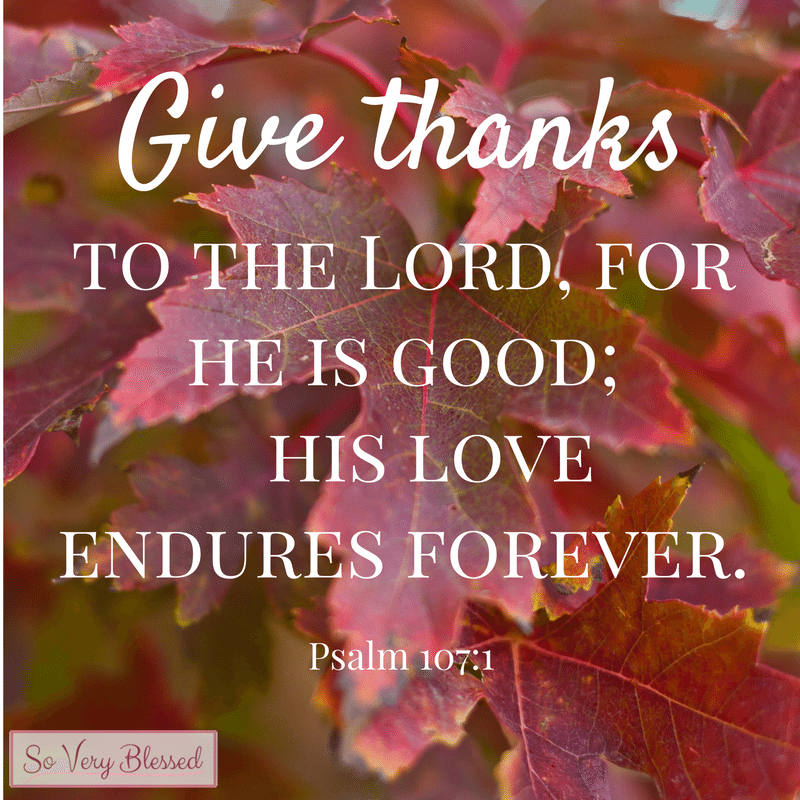 If you liked this post, check these out...